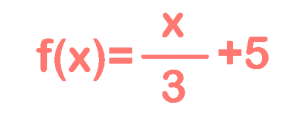 The rising costs of college tuition mean students are paying more than ever for a four-year degree. However, there's good news for teachers – especially those teaching in one of the STEM disciplines. Federal and state initiatives have launched a wide-range of financial aid opportunities to attract more students to STEM-related careers, including mathematics education, to address projected shortfalls. Case in point: the "Educate to Innovate" campaign, a collaborative effort involving both public and private organizations working together to attract, train and retain great teachers in science, technology, engineering and mathematics.
We've compiled a list of financial aid programs available to aspiring, beginning and seasoned math teachers. These include:
"Public-private investments of more than $250 million will help prepare over 10,000 new math and science teachers and train over 100,000 existing teachers." −The White House
Scholarships and grants, ranging from $2,000 to $10,000, for college students pursuing an undergraduate or graduate degree in mathematics education.
Grants, fellowships and awards for new and veteran teachers to help cover classroom expenses, reward excellence in teaching, expand professional development opportunities and gain experience working in a federal office.
Federal loan forgiveness or cancellation programs offering up to $17,500 in forgiveness on Stafford, Perkins or certain direct loans for educators teaching high-need subject areas (such as math) or in schools serving low-income students.
The soaring cost of a college education doesn't mean you have to give up on your dreams of becoming a teacher. There are plenty of financial assistance programs out there that can help make getting a college degree more affordable. Start your search for awards, fellowships, grants and scholarships here. You can also learn more about student loan forgiveness programs for teachers here.